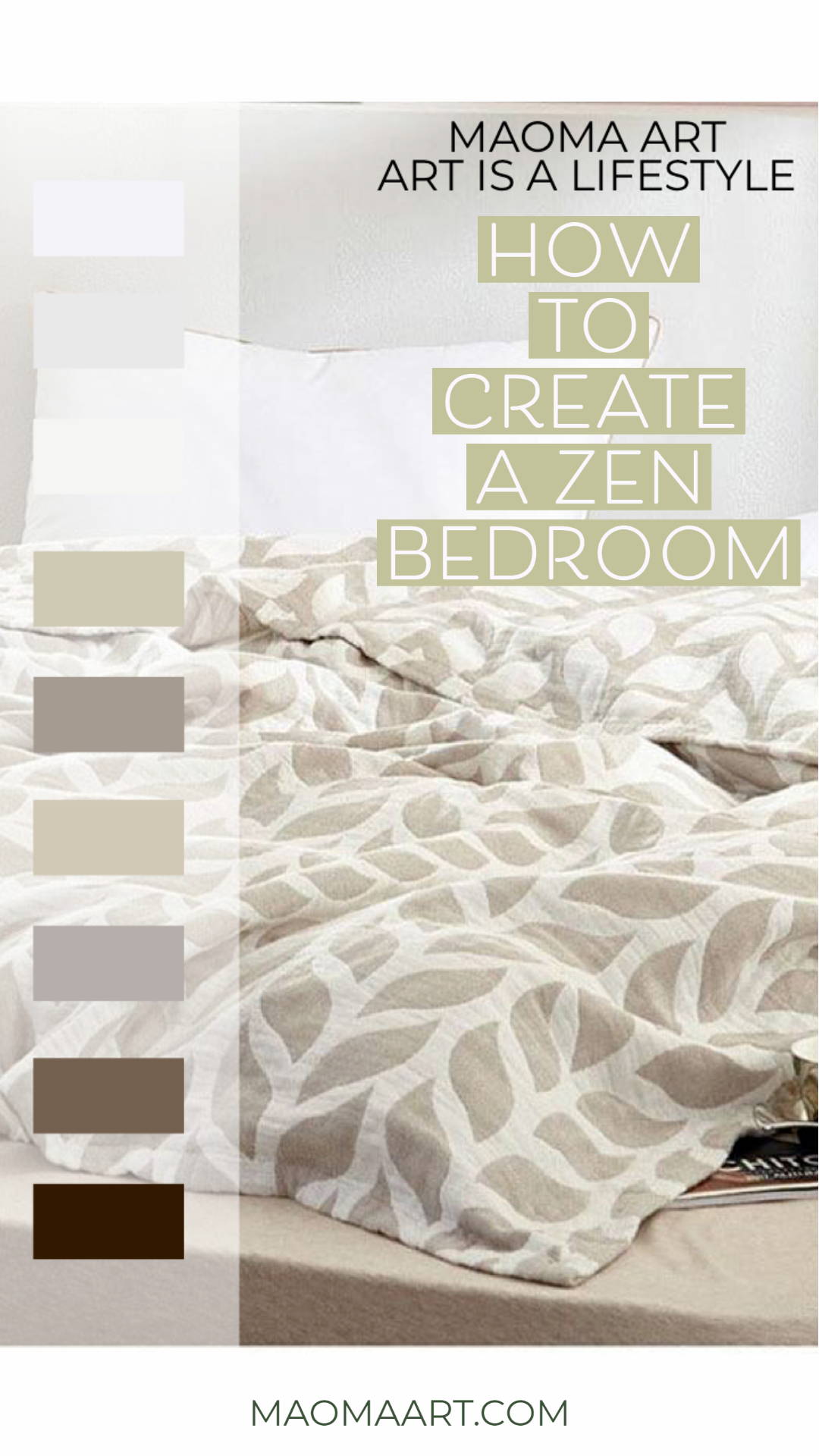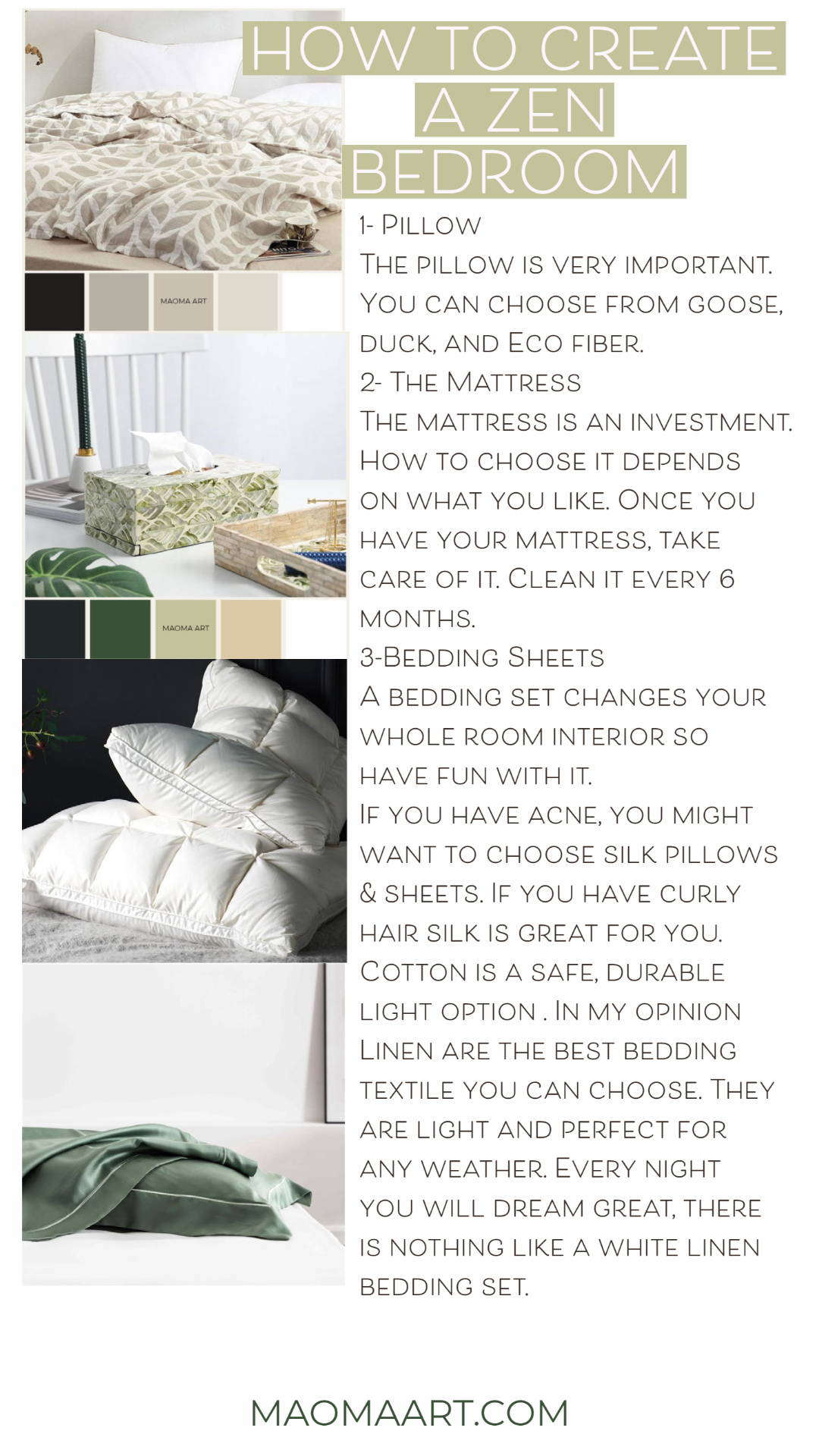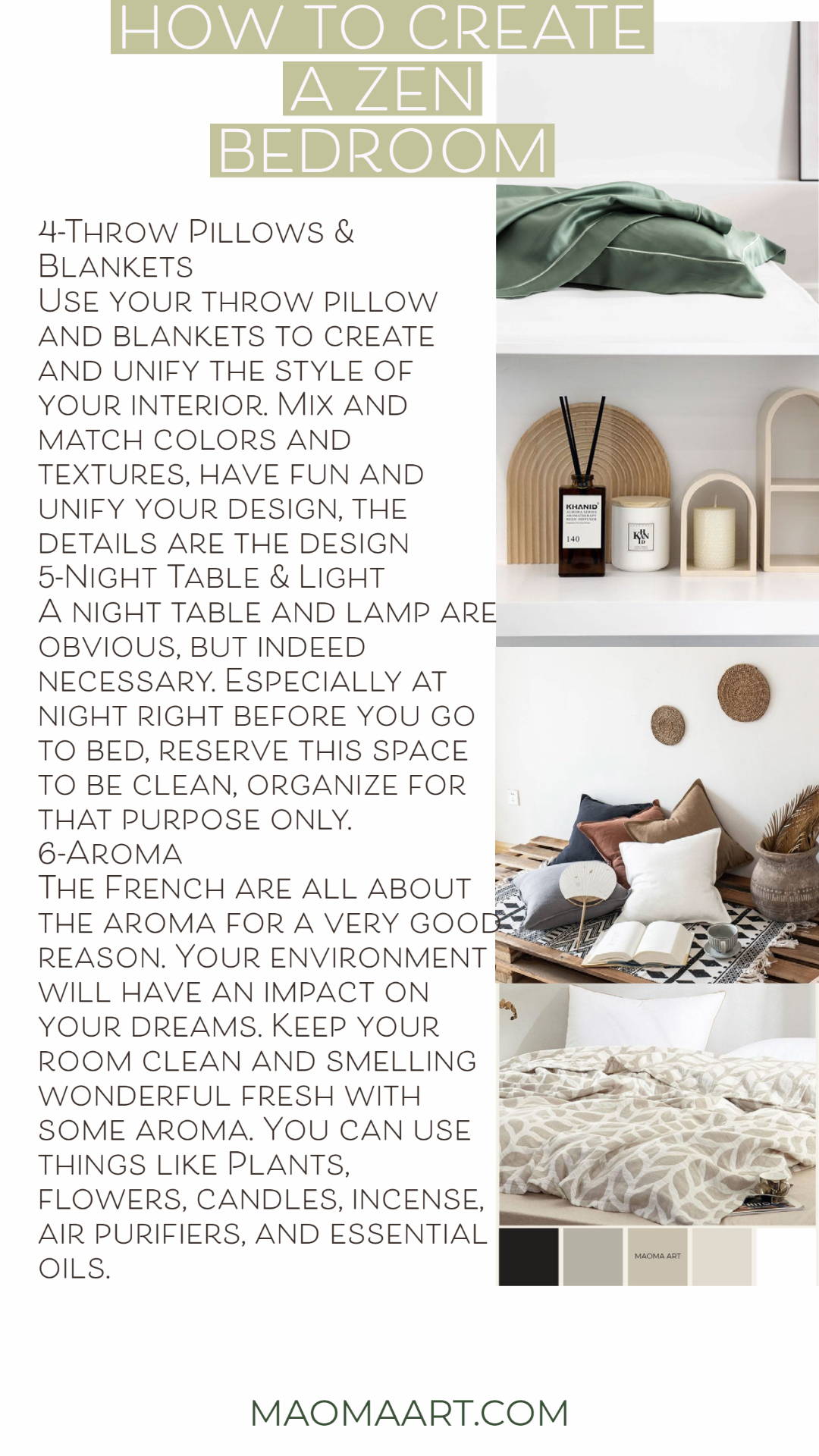 6 easy ways to create a gorgeous relaxing, sleeping zen bedroom interior
Your bedroom is the Temple where you recharge and energize for the day, if you ain't sleeping right you ain't living wight.
Here are our suggestions on how to create a wonderful bedroom zen atmosphere where you would actually sleep in.
The Pillow
The pillow is very important. You can choose from goose, duck, and Eco fiber, which are a little pricier. And the duck is a very good option for a light yet comfortable pillow. If you have acne, considered changing to a synthetic fiber pillow. If you want a really fluffy, comfortable pillow to, opt for the goose.
     2. The Mattress
The mattress is an investment. How to choose it depends on what you like, I prefer a more solid not so soft mattress, for my back and my sleep. Once you have your mattress, take care of it. Clean it every 6 months. You can hire a professional. Buy a product on the store. You can even do Homemade remedies like baking soda. You sprinkle it in your mattress, leave for 6 hours, then vacuum the residue, and it's clean.

    3. Bedding Sheets
Now the bedding sheets are where you will actually be resting, and your skin will be touching. So select properly.
A bedding set changes your whole room interior, so have fun with it. You can have fun with colors, and patterns.
If you have acne, you might want to choose silk pillows & sheets, and change them more regularly every 2-3 days. If you have curly hair, silk is great for your hair and scalp. Cotton is a safe, durable, light option for warm weather to more coder ones. It's easy to maintain and a pretty good, safe decision for kids. In my opinion, Linen are the best bedding textile you can choose. They are light and perfect for any weather. Every night you will dream great, there is nothing like a white linen bedding set.
      4. Throw Pillows & Blankets
Use your throw pillow and blankets to create and unify the style you are going for in your bedroom. Mix and match colors and textures, have fun and unify your design, the details are the design

      5. Night Table & Light
A night table and lamp are obvious, but indeed necessary. Especially at night right before you go to bed, reserve this space to be clean, organize for that purpose only.

     6. Aroma
The French are all about the aroma for a very good reason. Your environment will have an impact on your dreams. Keep your room clean and smelling wonderful, fresh with some aroma. You can use things like Plants, flowers, candles, incense, air purifiers, and essential oils.