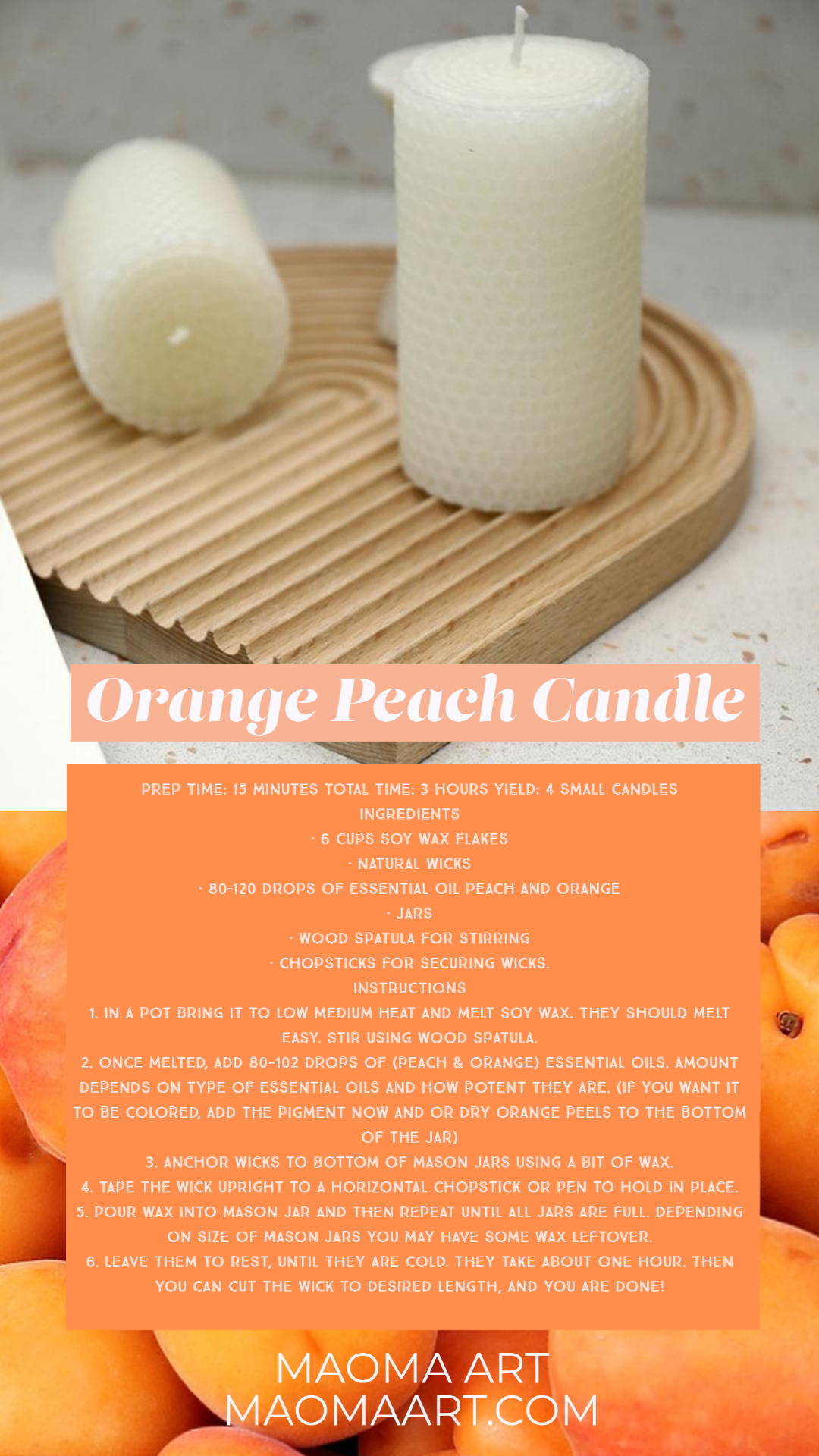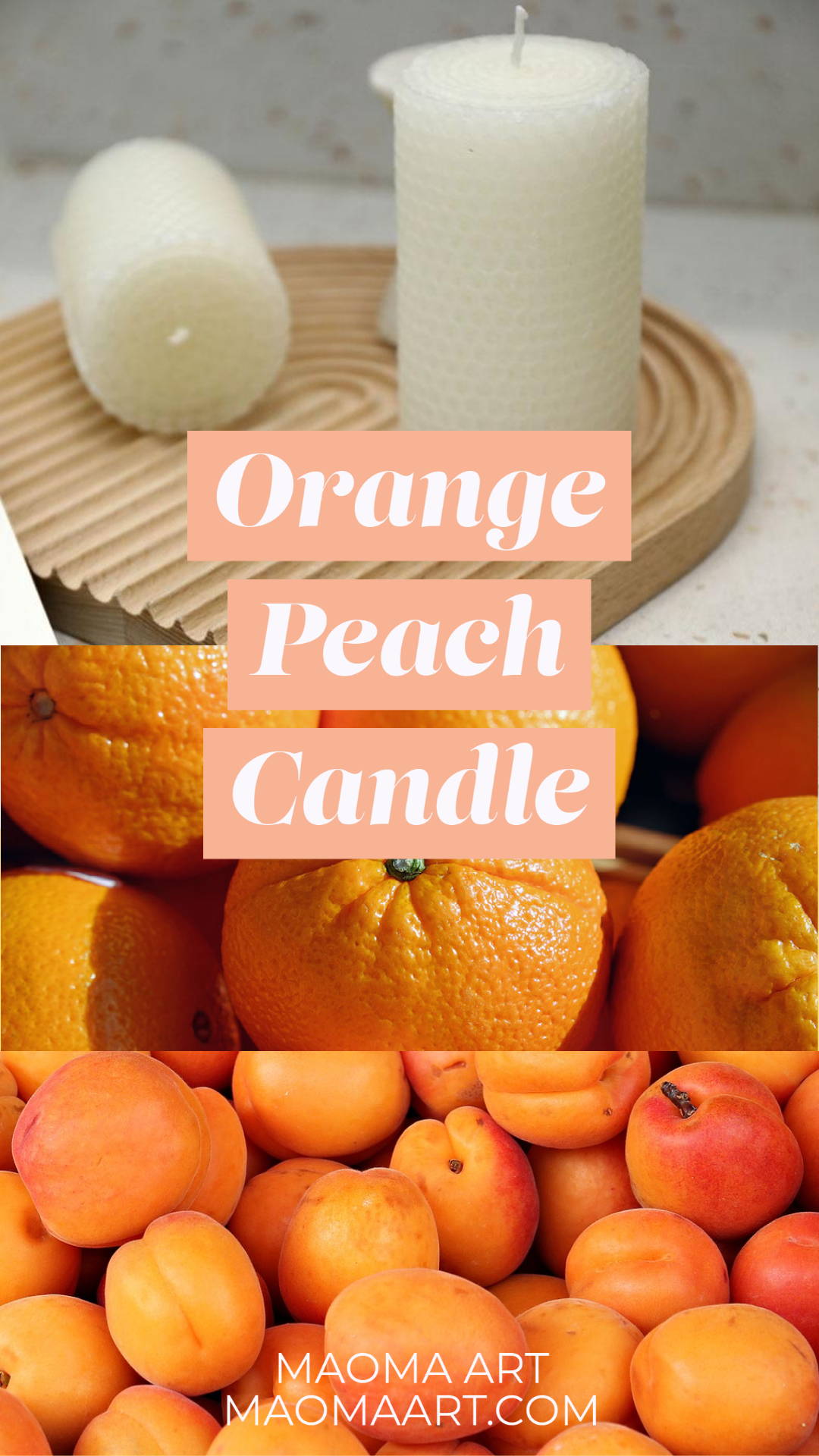 Orange Peach Candle Recipe
Orange Peach Candle
Author: Sarah Lane
Prep Time: 15 minutes Total Time: 3 hours Yield: 4 small candles
Summer is here, and there is nothing more delicious than a scented candle to welcome the new season. My favorite routine of my day is lighting this orange peach candle ten minutes before going to bed, my whole bedroom smells so delicious and relaxing, the freshness and sweet tones of this candle make my working day end, and just be In that moment. In this time I drink a warm tea and sometimes even put a facial mask on. This little routine has become one of my favorite parts of my day.
Here is my absolute favorite orange peach candle recipe and how you can DIY. Try it out and let me know what you think.
INGREDIENTS
6 cups soy wax flakes
80–120 drops of essential oil Peach and orange
jars
wood spatula for stirring
Chopsticks for securing wicks.
INSTRUCTIONS
In a pot, bring it to low to medium heat and melt soy wax. They should melt easy. Stir using wood spatula.
Once melted, add 80-102 drops of (Peach & Orange) essential oils. Amount depends on the type of essential oils and how potent they are. (if you want it to

be colored

, add the pigment now and or dry orange peels to the bottom of the jar)
Anchor wicks to bottom of mason jars using a bit of wax.
Tape the wick upright to a horizontal chopstick or pen to hold in place.
Pour wax into a mason jar and then repeat until all jars are full. Depending on the size of mason jars, you may have some wax leftover.
Leave them to rest, until they are cold. They take about one hour. Then you can cut the wick to the desired length, and you

are done

!