Lavender Coco Latte Recipe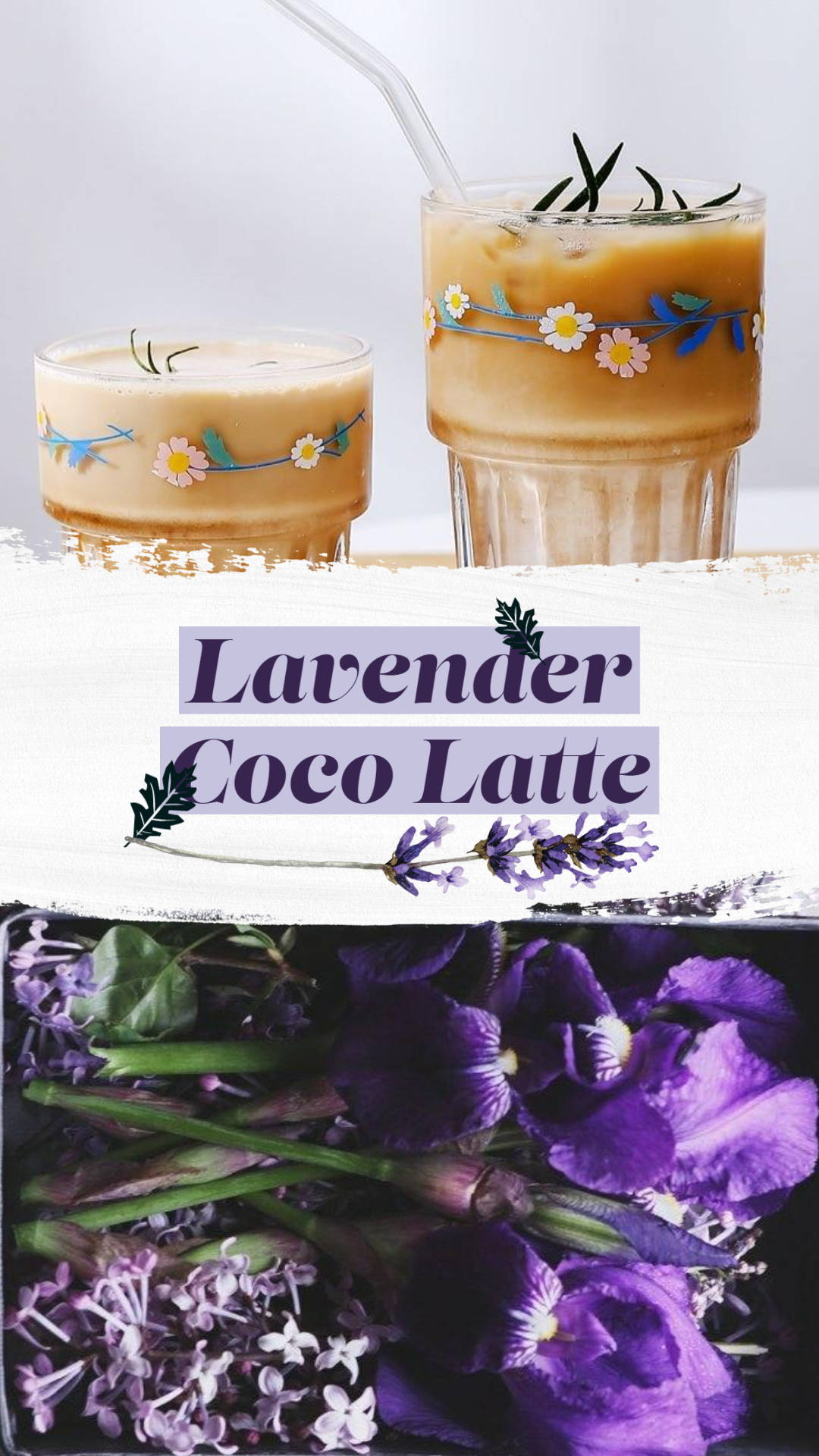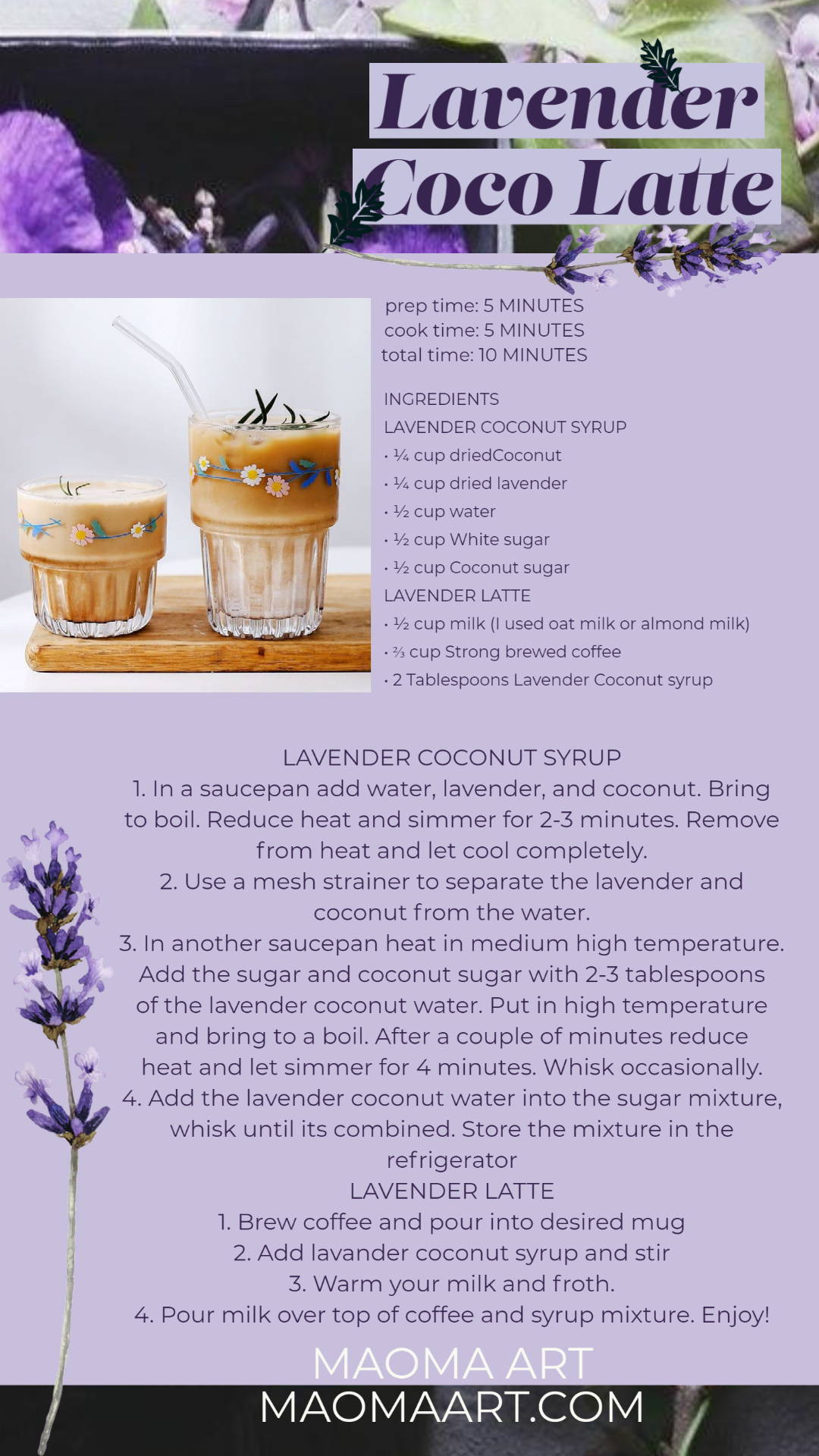 2021 MAOMA ART By Sarah Lanes
Lavender Coco Latte
Lavender latte is my favorite drink from this year. I First read the lavender latte and syrup recipe at roastycoffee check out their content, they are amazing (https://www.roastycoffee.com/lavender-latte/). We tried it and decided to add a little bit of coconut syrup and with this few changes I fell in love with the drink. Here is how to prepare it.
So let's get ready and creative in the kitchen and prepare your mouth for an amazing experience with the taste of my favorite Lavender Coco Latte Recipe from this year.
For this simple recipe you will first need to create the lavender syrup and coco Syrup, You can buy them in the store, but you can also do it yourself at home, to do that read or recipe in our blog
LAVENDER LATTE
prep time: 5 MINUTES
cook time: 5 MINUTES
total time: 10 MINUTES
INGREDIENTS
LAVENDER Coconut SYRUP
¼ cup dried lavender
½ cup water
½ cup White sugar
Coconut and coconut sugar
LAVENDER LATTE
½ cup milk (I used oat milk or almond milk)
⅔ cup Strong brewed coffee
2 Tablespoons Lavender Coconut syrup

LAVENDER COCONUT SIMPLE SYRUP
In a saucepan add water, lavender, and coconut. Bring to boil. Reduce heat and simmer for 2-3 minutes. Remove from heat and let cool completely.
Use a mesh strainer to separate the lavender and coconut from the water.
In another saucepan, heat in medium high temperature. Add the sugar and coconut sugar with 2-3 tablespoons of the lavender coconut water. Put in high temperature and bring to a boil. After a couple of minutes, reduce heat and let simmer for 4 minutes. Whisk occasionally.

Add the lavender coconut water into the sugar mixture, whisk until it's combined. Store the mixture in the refrigerator
LAVENDER LATTE

Brew coffee and pour into desired mug
Add lavender coconut syrup and stir
Warm your milk and froth.
4. Pour milk over top of coffee and syrup mixture. Enjoy!