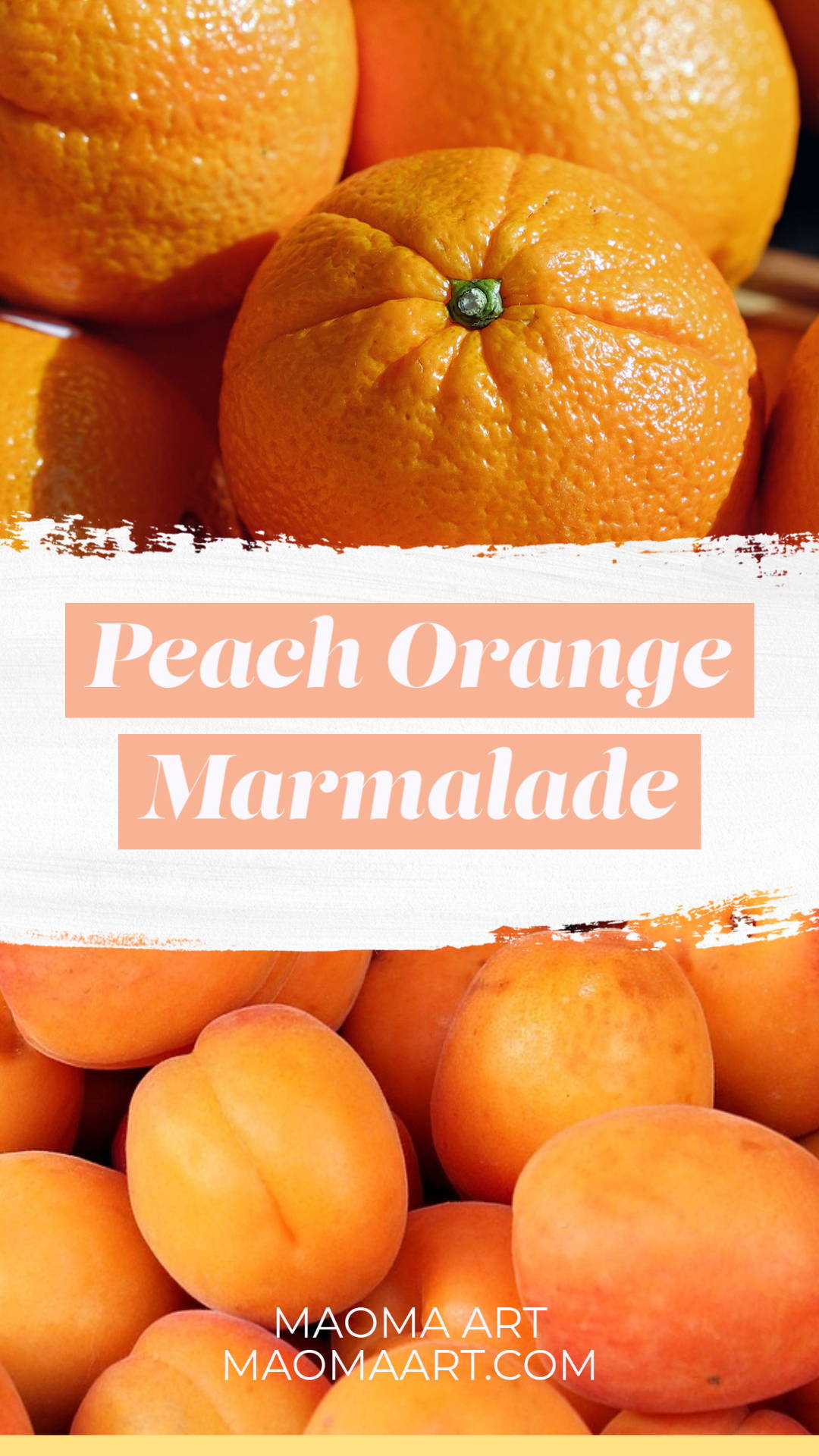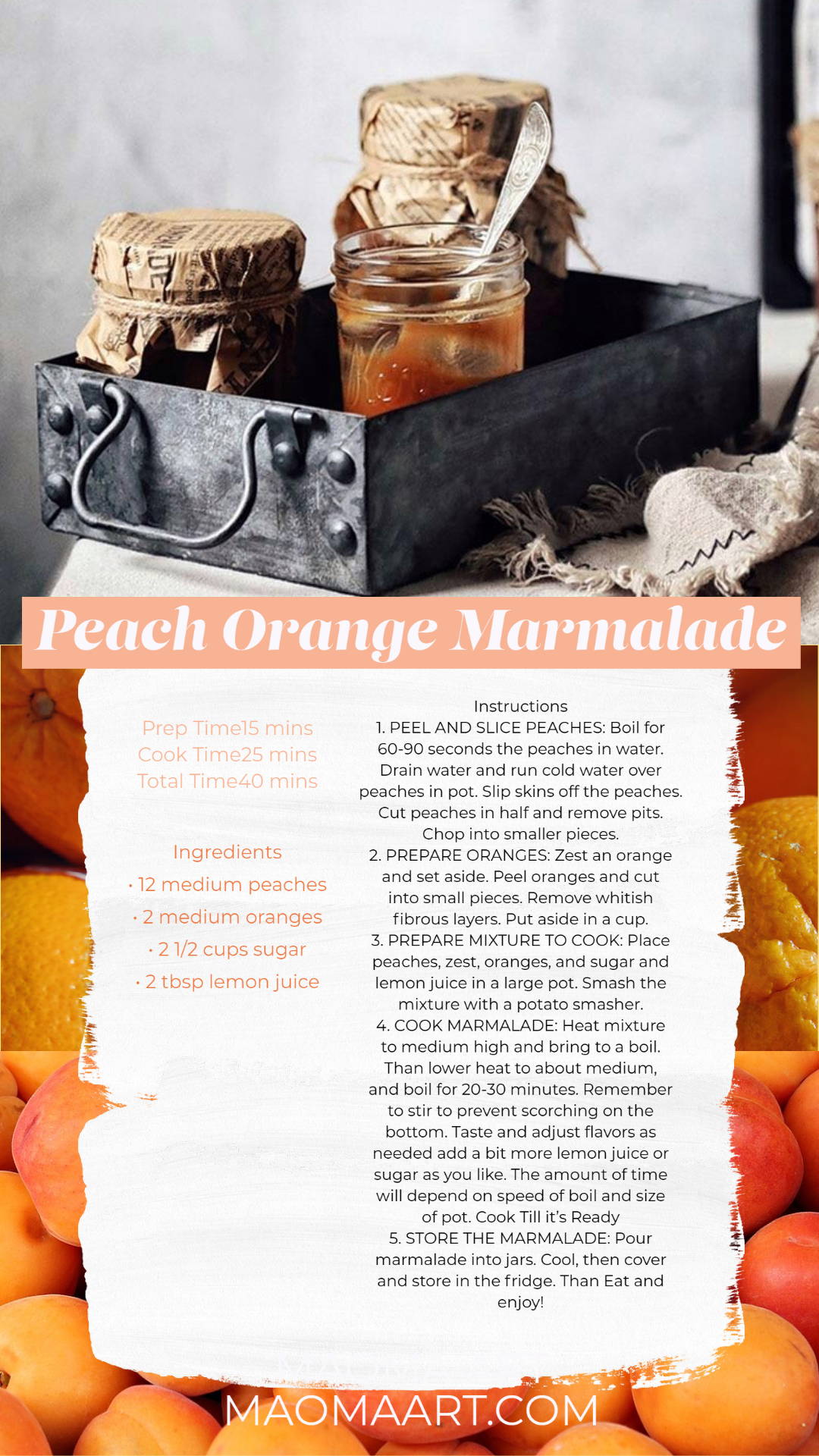 Orange Peach Marmalade Recipe
Orange Peach Marmalade Recipe
There is nothing more delicious than homemade marmalade and, here is my favorite orange peach marmalade for this summer <3. Easy and delicious to prepare, get ready in the kitchen and start cooking and have fun
Orange Peach Marmalade
Prep Time15 mins
Cook Time25 mins
Total Time40 mins
Servings: 3 jars approx.
Ingredients
4 lb peaches (about 12 medium peaches)
2 medium oranges (or one large)
2 1/2 cups sugar (or use 3 cups if you like it sweeter)
2 tbsp lemon juice
Instructions

PEEL AND SLICE PEACHES: Boil for 60-90 seconds the peaches in water. Drain water and run cold water over peaches in pot. Slip skins off the peaches. Cut peaches in half and remove pits. Chop into smaller pieces.
PREPARE ORANGES: Zest an orange and set aside. Peel oranges and cut into small pieces. Remove whitish fibrous layers. Put aside in a cup.

PREPARE MIXTURE TO COOK: Place peaches, zest, oranges, and sugar and lemon juice in a large pot. Smash the mixture with a potato smasher.

COOK MARMALADE: Heat mixture to medium high and bring to a boil. Then lower heat to about medium, and boil for 20-30 minutes. Remember to stir to prevent scorching on the bottom. Taste and adjust flavors as needed, add a bit more lemon juice or sugar as you like. The amount of time will depend on speed of boil and size of pot. Cook Till it's Ready

STORE THE MARMALADE: Pour marmalade into jars. Cool, then cover and store in the fridge. Then eat and enjoy!
Now you're ready, get to the kitchen try out our amazing marmalade recipe and share it with your friends